A.C.E. Word Building
Word Building PACEs are sequential, from 1001 to 1108. From 1097 to 1108 the subject is called Etymology, although Etymology is a feature of earlier Word Building as well. Although Word Building assessment involves a lot of spelling, the course covers much, much more than just spelling.
Note: Being American in origin, you should expect American spellings. For specific examples and comments, click the image below.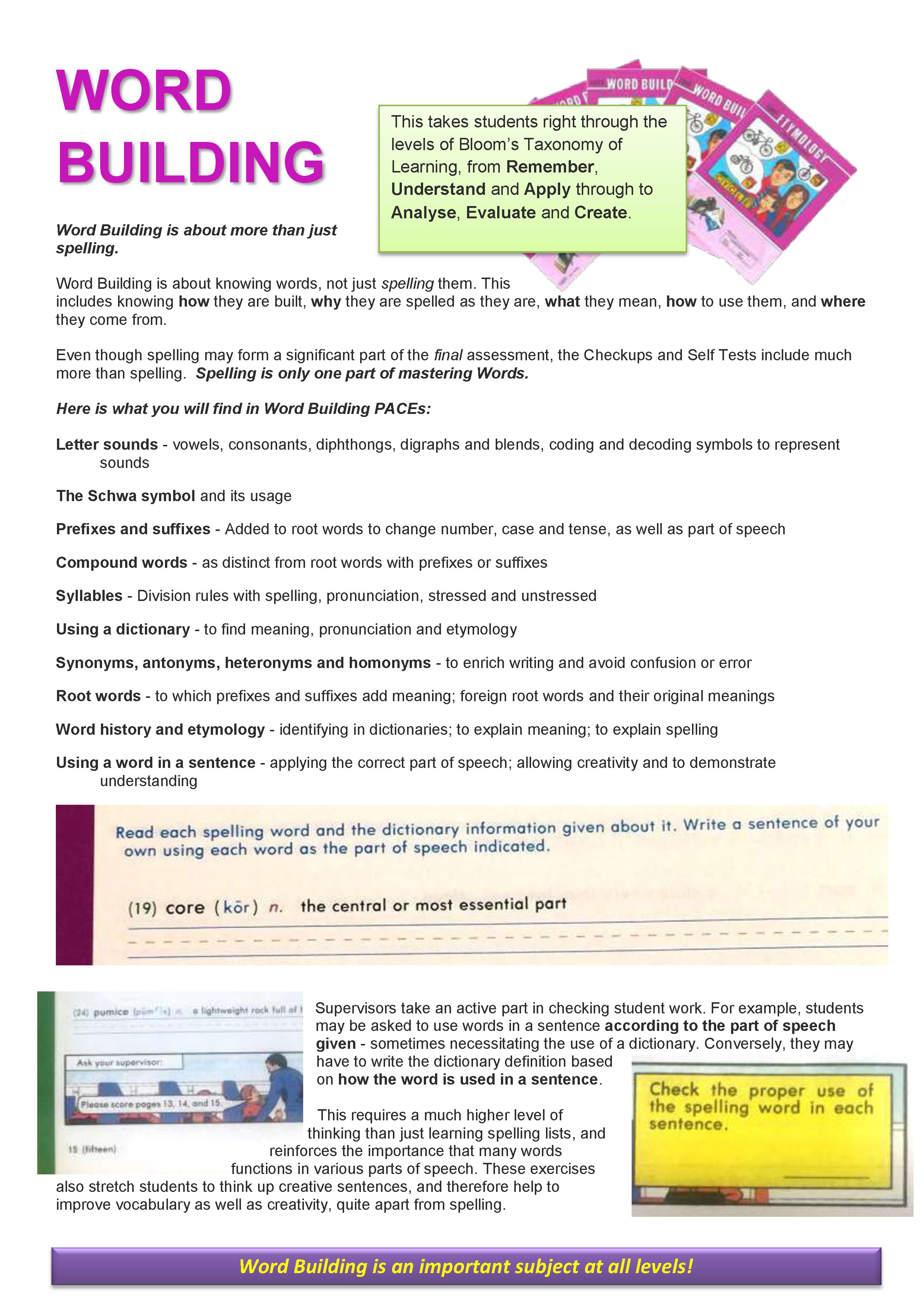 See the testimonial below!

Samples of Word Building PACEs
Click an image or description to open a pdf glimpse of a few pages.
Spelling Bee Finalist!
A.C.E.'s Word Building books are amazing at teaching spelling! Purely for the fun of the experience, I registered my 8 year old for the 2021 Prime Minister's Spelling Bee, and she actually finished as a State Finalist! I give credit to Word Building as her spelling has improved immensely since she started with A.C.E. - Roset, WA 2021