Friendly, expert support from qualified, experienced educators
Not only are we qualified teachers, we have homeschooled with A.C.E. and worked with other homeschoolers for many years.

Support with student progress
We can help you with ideas for allowing your child to reach their potential.
Diagnostic testing and prescription
We analyze diagnostic tests to work out where to place your student in the A.C.E. learning sequence.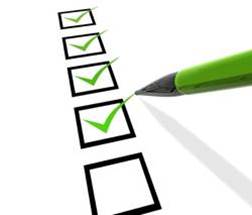 Help with state registration process if required
Stage-by-stage generic documemtation or detailed individual pathways as requied by your state. Find out more.

Help for students with dyslexia and dysgraphia
We lend proven multisensory programmes that improve reading, writing and spelling. We also have resources for proper letter formation. Find out more.
Record keeping and Semester reports
We keep track of student progress and give feedback where needed. Each semester we send a report summary with totals and averages.

Senior subject and higher education pathways advice
We can help find the best subject choices for the student to graduate and progress to the next level.
Interactive online and telephone tutoring
We offer tutoring in Maths, English and Science up to year 12 level at no extra cost.

Graduations at Year 10 and 12 levels
A.C.E. graduation certificates are awarded upon fulfilment of requirements with our guidance.

Celebration and Awards events
We hold events each year in various regions, combining formal graduations with academic and parent-initiated award presentations. A great time of fellowship and celebration!

Experienced help in Student Convention preparation
Student Convention is held each year in various regions (non-compulsory). It is a week that is the highlight for many families!
Find out more.
Discounted subscriptions to Mathletics and Skwirk
Enhance learning and "tick the registration boxes" with Australian outcomes-based online resources. Find out more about Mathletics and Skwirk.

Website updates and news
We send you regular newsletters by email to keep you up to date. We also keep our website maintained with information and resources.