Calendar / Planner

Colour coding:
Semester Report and other deadlines - Note: Test results received after these dates, unless by arrangement, may be held over for next report.
Moderation dates - Note: Tests and PACE Test Cover forms must be at our office by these dates.
Celebrations
Miscellaneous dates and events




Hard to see? Turn your phone sideways to make the display wider.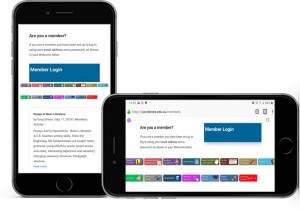 January 2022
4 – Office opens
26 - Australia Day Holiday - Office closed
24 - Start Term 1 (Qld)
28 - Start Term 1 (NSW, Vic, ACT)
31 - Start Term 1 (SA, WA, NT, NZ)
February 2022
4 - InterFace Zoom networking - 12pm (Brisbane time)
(First meeting of the year - for the whole family!)
9 - Start Term 1 (Tas)
11 - Friday Chat Zoom networking - 12pm (Brisbane time)
18 - Friday Chat Zoom networking - 12pm (Brisbane time)
25 - Friday Chat Zoom networking - 12pm (Brisbane time)

March 2022
4 - Friday Chat Zoom networking - 12pm (Brisbane time)
11- InterFace Zoom networking - 12pm (Brisbane time)
18 - Friday Chat Zoom networking - 12pm (Brisbane time)
25 - Friday Chat Zoom networking - 12pm (Brisbane time)
April 2022
1 - Friday Chat Zoom Networking - 12pm (Brisbane time)
1 - Student Convention Registration Opens
8 - Friday Chat Zoom Networking - 12pm (Brisbane time)
15 - Friday Zoom meeting Canceled (Good Friday)
22 - InterFace Zoom Networking - 12pm (Brisbane time)
29 - Friday Chat Zoom Networking - 12pm (Brisbane time)
30 - Student Convention Registration Closes
May 2022
1 - Convention Online Submissions open
6 - Friday Chat Zoom Networking - (Canceled)
13 - Friday Chat Zoom Networking - 12pm (Brisbane time)
20 - InterFace Zoom Networking - 12pm (Brisbane time)
27 - Friday Chat Zoom Networking - 12pm (Brisbane time)
27 - Convention Online Submissions close
June 2022
3 - Friday Chat- 12pm (Brisbane time)
10 - Friday Chat - 12pm (Brisbane time)
17 - InterFace Zoom networking - 12pm (Brisbane time)
24 - Friday Chat - 12pm (Brisbane time)
26 - Deadline for tests to show on Semester 1 reports
27 - July 1 - Convention Live Events and Rallies