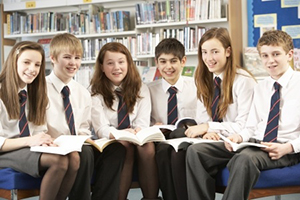 Research has shown that while cheaper than Sydney, sending children to school in other parts of Australia is still expensive.   There are transport and uniform costs, books, as well as stationary and excursions.  Click here to see an article from the West Australian.
Even at a public school, costs are around $4000 a year for a secondary student, while a private education can cost up to $24,000 per year.
Home educators are usually single income families, as one parent needs to stay at home to be with the children.  We also have around 25% of our families that are single parents who have no regular paid employment.
Consequently people who home school need to be careful with their finances.
Fortunately, home schooling parents are able to provide high quality education with excellent resources at a reasonable cost.   Most will spend $500-$800 on resources and $100-$300 on activities per child per year.    They save on school uniforms, which children soon grow out of, and expensive transport costs.  Many get by without a second car saving thousands of dollars.
At Accelerate Christian Homeschooling, we provide, diagnostic tests, academic support, assistance with registration, career advice, semester reports for around $700 per family.   It costs no more for extra children. (Our resource costs are lower than what many other home educators spend, being around $500 per child.)
Compared to a public or private education, home education is extremely affordable.
With Accelerate you can begin home education with confidence, with qualified teacher support and still be better off financially than sending your children to public school.
Do your sums today, and provide the best possible education for your child, with one-on-one instruction, at fraction of the cost of sending your child to school.